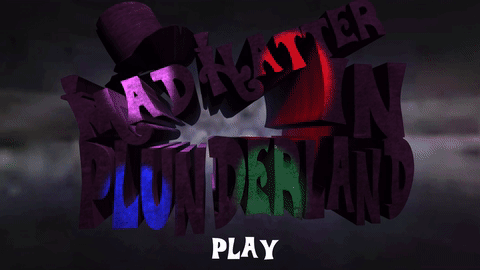 MadHatTer In PLunDerLand
"Mad Hatter In Plunderland"
Old Child Productionz
"Is that a Tank?"
Years after Alice failed to overthrow the queen. Wonderland has surely reflected her rule as the land is now grim and dark and known by its new name plunder land. In this game you race as 1 of 4 characters from the famous tale, The mad Hatter, the white rabbit, the cheshire cat and Alice, to claim your victory.
This game is inspired by "Alice in wonderland" and "Mario Kart and is a combination of the two.This is my first attempt at making a multiplayer game. i attend nyfa new york film academy for the 1 year game design program and was given one week to finish this game demo with the skills we acquired over the course of a few weeks. there will be a lot more added to the final game but for these purposes there will be 2 selectable characters.

Download
Download
MadHatterInPlunderland(1).app.zip
155 MB